The Wood Yard Concord GA
Two good Walnut blanks on the right were the first thing that caught my eye.
$128 and $147 4" thick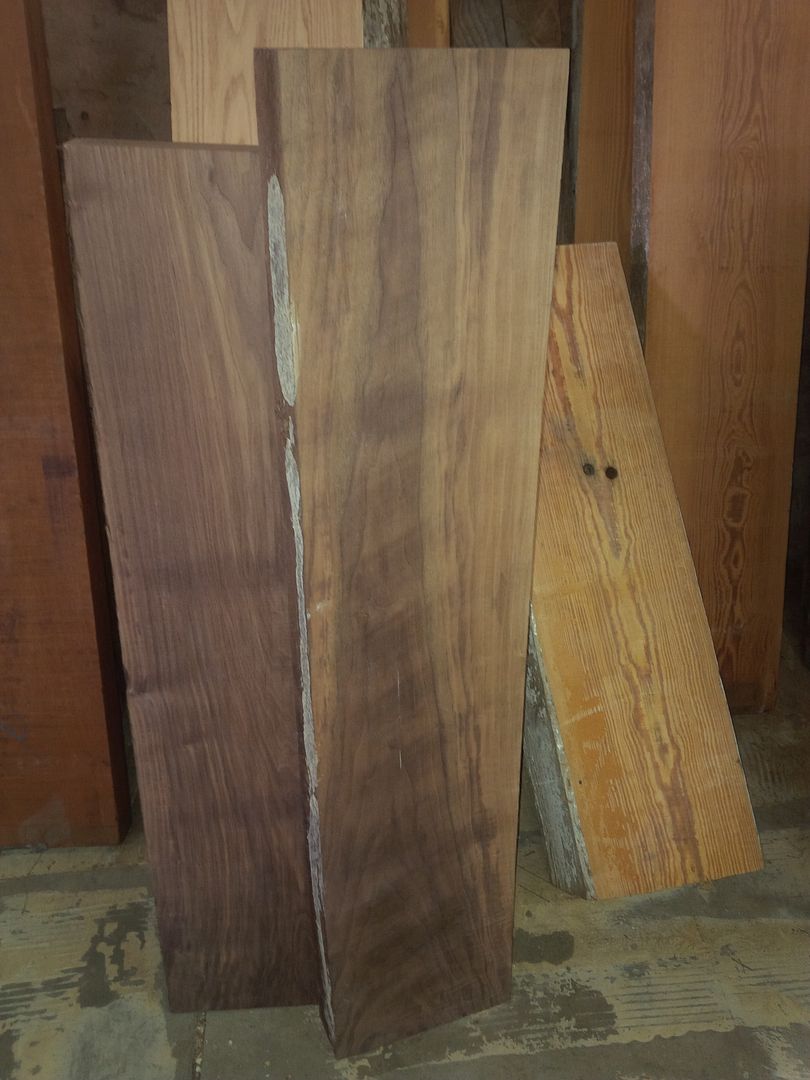 These were only 2" thick Frown. Phone was dying fast. This needed a flash.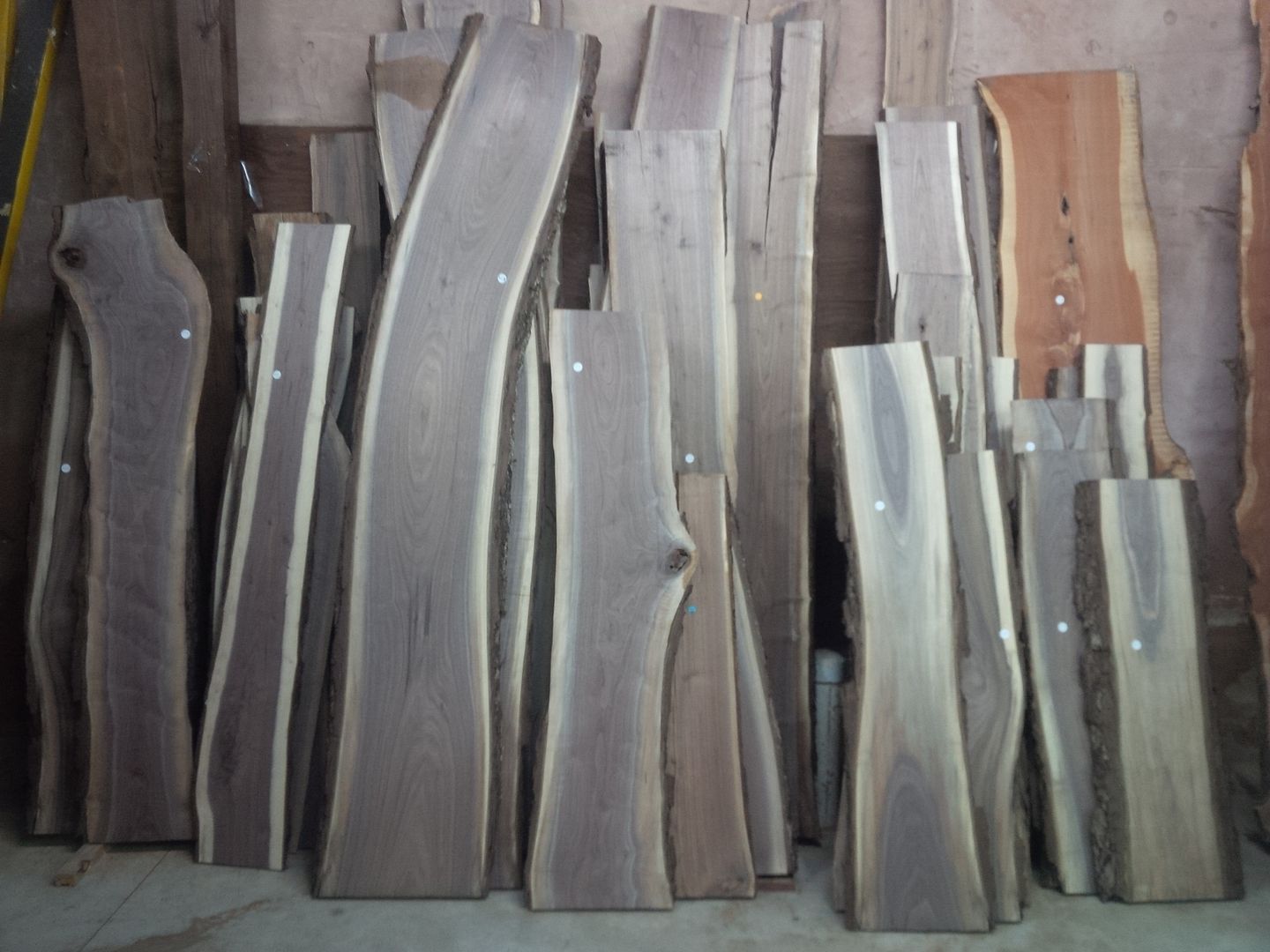 Here are some Hard Maple 16/4 Blocks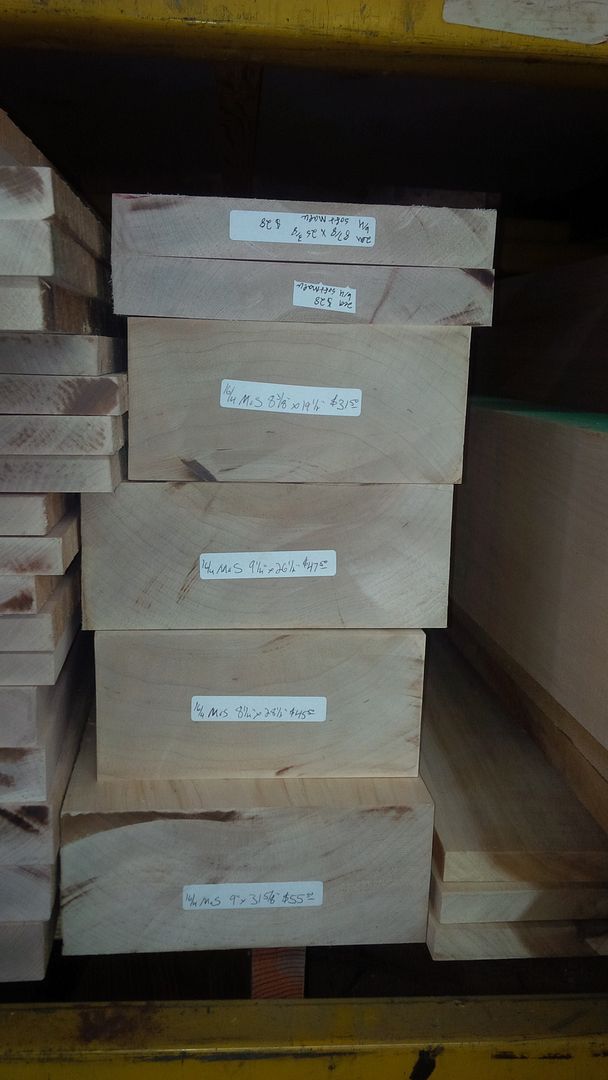 One I grabbed off of the top just to check. I really needed to wipe it down with mineral spirits to see the grain better.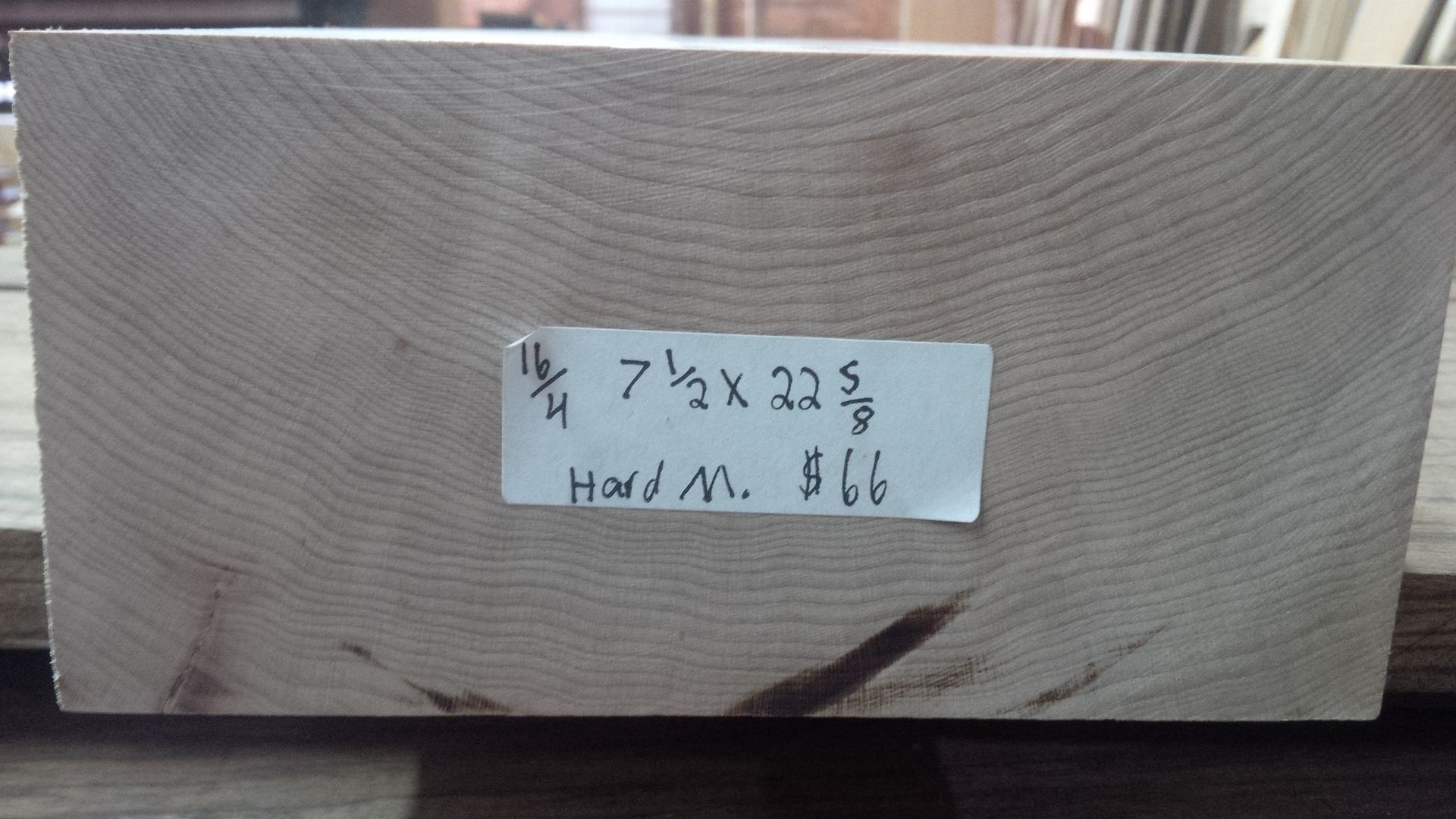 Nothing Fancy Really. It did have some waves when held at an angle to the light but no obvious Tiger Stripes.

The One small 12/4 Walnut I found
I bought a 5/4 piece of Sapele like this to mount my Lee Challenger Press and CPS_Lite on for clamping to the kitchen table.
Strong lightweight but rather open grained wood.
It planed with hand tools nicely last night cleaning up and relieving the edges